Porting Fonts Across Platforms:
Number 8E
Porting Mac® Type 1 Fonts To The PC With PC TransType
Click here for more on working with TransType
Click here for legal note on fictitious font name used in this tutorial
13. Now when you examine the summary in the legend panel, you will see that the encoding is correct. The importance of getting the right encoding is mentioned here. The font is now ready to convert.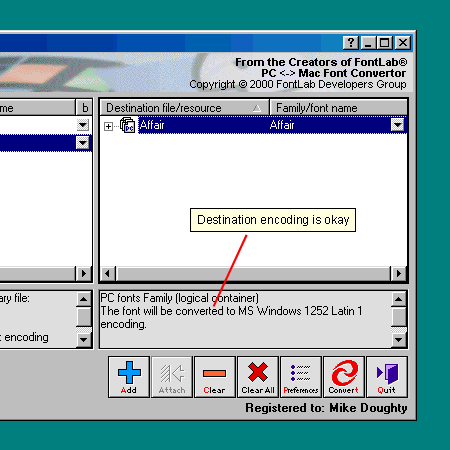 14. Simply click the "Convert" button to convert the font.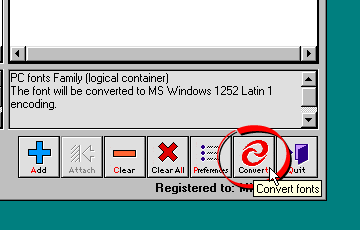 15. TransType will display a window asking you where to output the converted font. Select the destination folder and click "OK".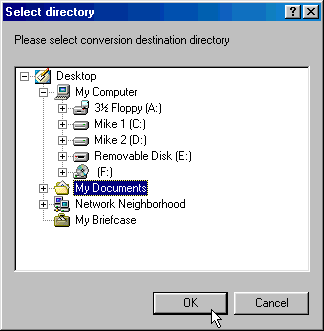 16. The converted font will appear on your drive. TransType will generate an .AFM and an .INF file in addition to the .PFB and .PFM file (more here on variations of PC Type 1 fonts). Install the font using ATM (more here on installing Type 1 fonts on the PC using ATM).

17. If you want, you can check the kerning after converting the font. In this case I used Typograf and selected the "Kerning" tab from the font properties (more details on Typograf here). Everything checks out okay and the kerning metrics were included in the conversion.