Porting Fonts Across Platforms:
Number 16C
Porting Mac® Type 1 Fonts To The PC With Mac Fontographer®
To find out more about Fontographer and where to get it, click here
9. Click File > Generate Font Files... to generate the actual font.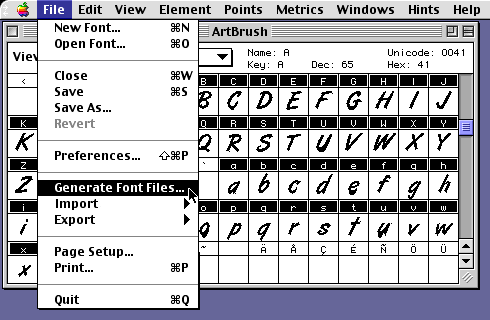 10. For this tutorial select the "Easy" method (circled below). Then choose "PC" for the computer and "PostScript® Type 1" as the format. Then select a folder to output the font. Click "Generate" when done.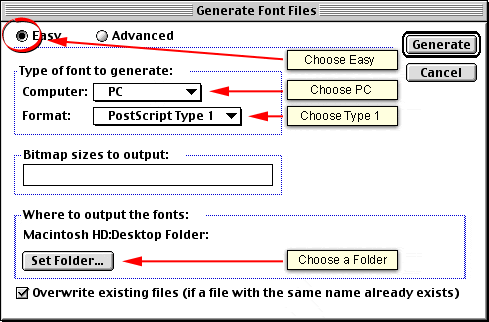 11. The converted font files will appear on your drive (below left). Optionally, click File > Save to save the Fontographer database (below right).
| | |
| --- | --- |
| PC Font Files | Fontographer database |
12. Copy these files to the PC either by using a PC-formatted disk or by sending them over a network (more here on copying files between Mac and PC).

13. The Type 1 font files will appear on the PC's drive. Install the font using ATM (more here on installing Type 1 fonts on the PC using ATM).