Return To Technical Manual Project Index

8. Next we will apply the B-Master to page one of the document. Using the Document palette, click on the B-Master page icon, then drag and drop it onto the page one icon just below it: You will see The "A" in page one change to a "B". Now double-click the page one icon to bring up page one in the document window.


9. This is a view of the document with the B-Master applied to page one.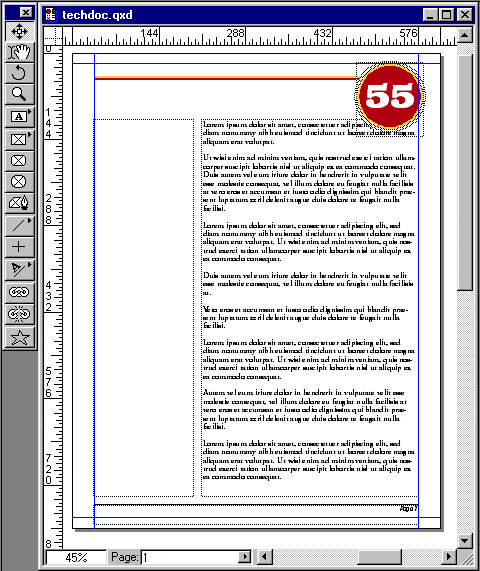 10. Select the Content tool and place the mouse cursor in the text box containing the number "55". Double-click to highlight the text.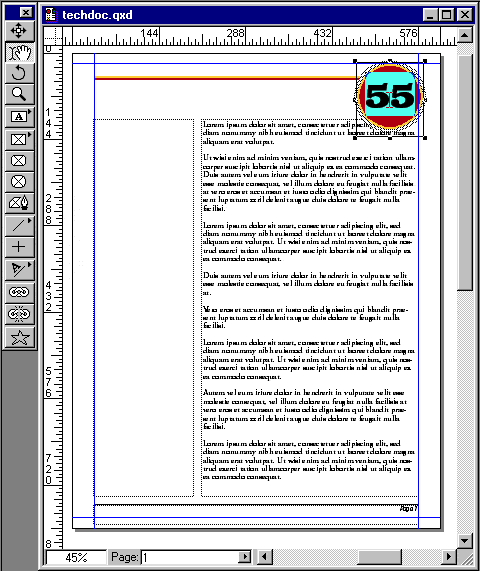 11. Type the number "1" for chapter one.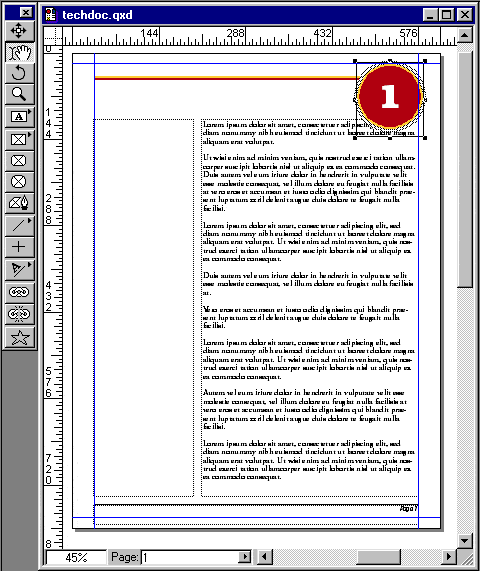 | | | |
| --- | --- | --- |
| | | Tip: Place pre-formatted dummy text in master pages then apply local formatting to the text in the document pages where the master page is applied. |
| | | |
| --- | --- | --- |
| | | Caution: Once you apply local formatting to any master page object in a document page, the document page inherits that item. All future modifications of that item must then be made in the document. This is why it is best to make the master pages first and work out all the formatting of master page objects. If you want changes to apply to the entire document, then make the changes to the objects in the master page. Do not make changes to them in the document. |

12. Zooming in, let's get to work on the story...