Porting Fonts Across Platforms:
Number 12C
Porting Mac® Type 1 Fonts To The PC With Mac TransType
Click here for more on working with TransType
Click here for legal note on fictitious font name used in this tutorial
9. Click the twirl-down next to the suitcase to expand its contents. Then click on the font inside the suitcase.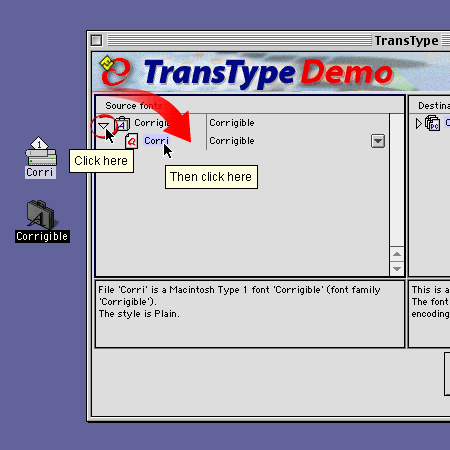 10. Click the drop-down arrow to the right of the font in the source list to check the the source encoding (circled below). In the popup menu there is a check mark next to "Use names". Names encoding is the character identification method for Type 1 fonts (more here). We are converting a Type 1 font, so TransType understands the source font's encoding. You always want to make sure the encoding is accounted for. Leave nothing to chance.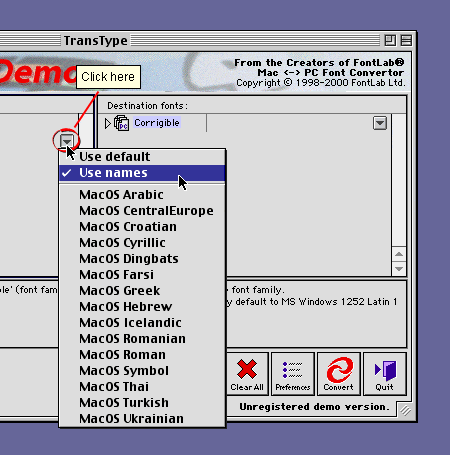 11. Next, we'll check the destination specifications. The destination encoding is okay and the font is ready to convert. The importance of getting the right encoding is mentioned here.