Coffee Cup Animation Part Six
Creating The Frame Images Continued
27. Select the center steam column and drag it upwards slightly.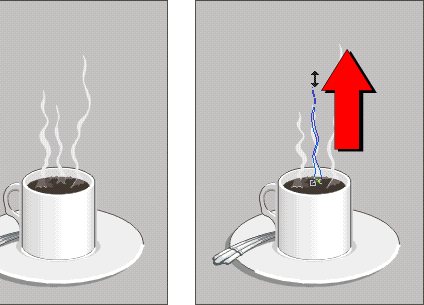 28. Marquee-select the frame with the Pick Tool.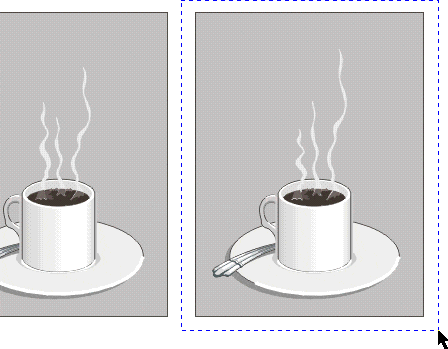 29. Once again, export the frame using the same settings as before. Give it the same filename as the two previous ones and end it with a "3". Remember to choose "Selected Only" (circled below).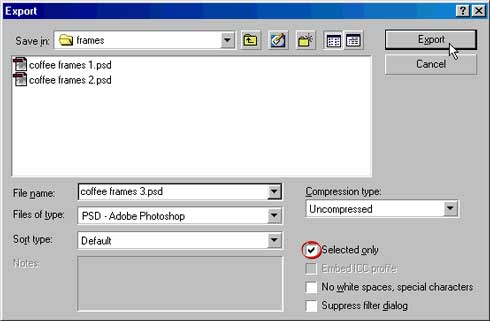 30. Below is a shot of the document with the three frames. You should save the document and quit CorelDRAW®.