Coffee Cup Animation Part Five
Creating The Frame Images Continued
23. Export the frame using the same settings as in a previous step. Give it the same filename as the one before ending it with a "2" instead. Make sure to choose "Selected Only" (circled below) just like before.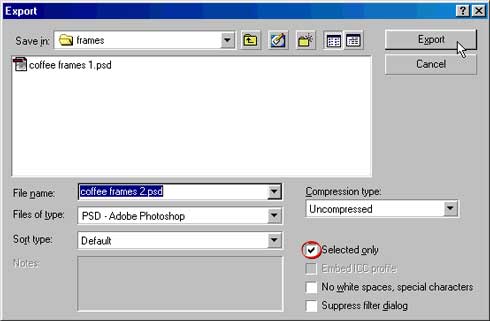 24. Duplicate the frame using Ctrl-D or Edit > Copy followed by Edit > Paste, then drag the duplicate to the right of the second frame.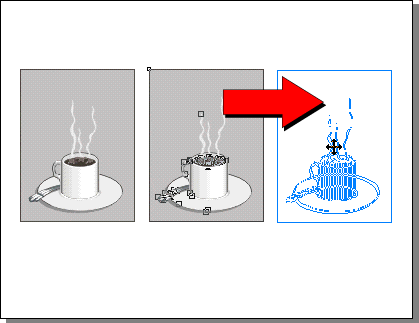 25. Select the left steam column and drag it downwards slightly.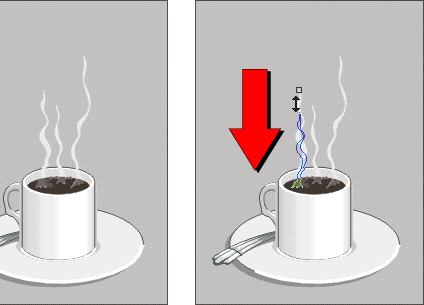 26. Select the right steam column and drag it upwards slightly.