Quick and Easy Gel Buttons in Canvas™ 7
Part Eleven
39. Make sure the Fill icon is depressed, then click the "Apply" button in the manager.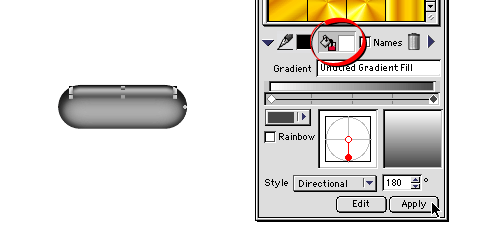 40. Shown below is the finished button.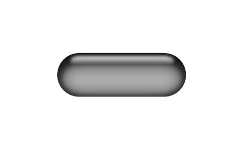 41. Next, use the gel button master number 1 (the yellow one) and follow the previous steps to change it to grayscale.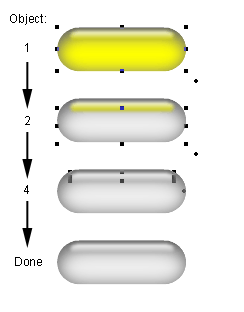 42. Shown below are the finished buttons. The buttons in the second row are 70% opacity and can be used for different states of a rollover effect. As you can see, text is visible through the button.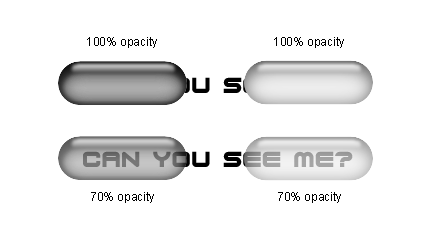 Click Here To Continue...