Vectorize a Logo From an Image
35. Click Options > Color/B&W Setup. The only change from the defaults is to choose "Black & White Only" in the Posterization drop down menu. This is the reason I like to work with grayscale images in Streamline ... it's easy.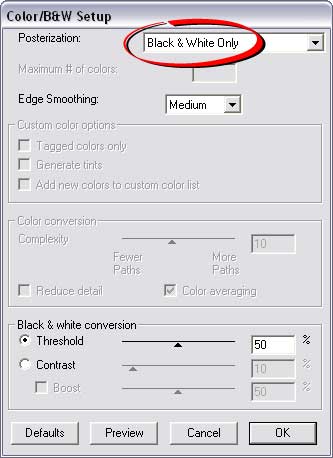 36. Click Options > Conversion Setup. The only change from the defaults is to place a check mark only in the Centerline checkbox in the "Methods" box in the Conversion section of the dialog. In this example, the butterfly lines are of uniform weight, so there is no need to trace around the outside of the lines.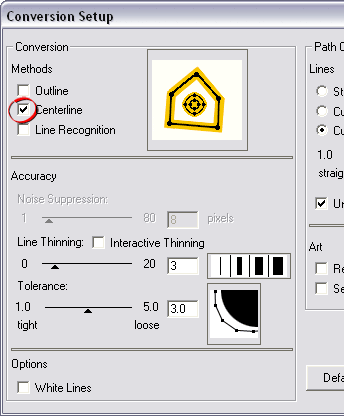 37. Next, click File > Convert. The converted art will appear in the document window as shown below.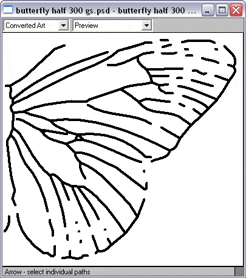 | | | |
| --- | --- | --- |
| | | Note: The conversion may look rough or incomplete, but you should usually expect to do some manual cleanup in a drawing program like Illustrator® or FreeHand®. In the subsequent steps we will be cleaning it up in FreeHand®. |
38. Next, click File > Save Art As, then choose a filename and save the vector art to disk. A dialog appears for you to choose the EPS preview option. I chose color. Click OK to save the EPS file to disk.