Return To Technical Manual Project Index
48. Highlight the new text...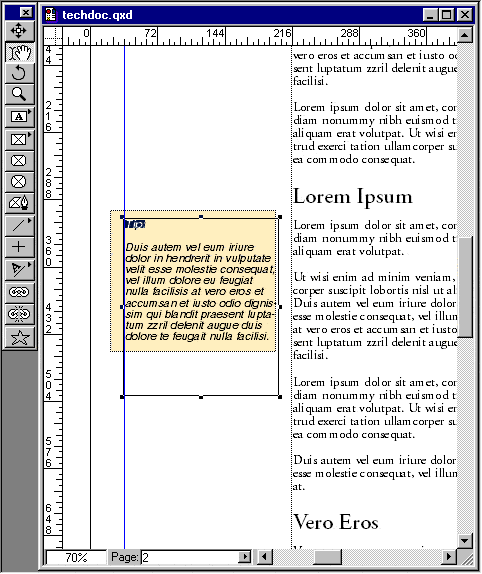 49. Then using the Measurements palette, click the button for bold type style.


50. Next select the Rectangular Picture Box tool for the bulb image.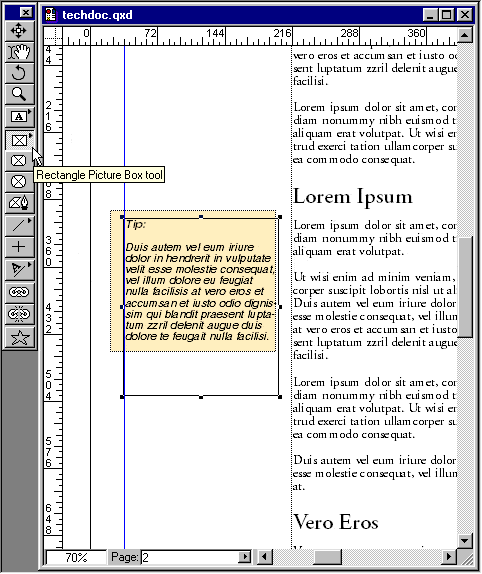 51. Drag a new picture box like the example below.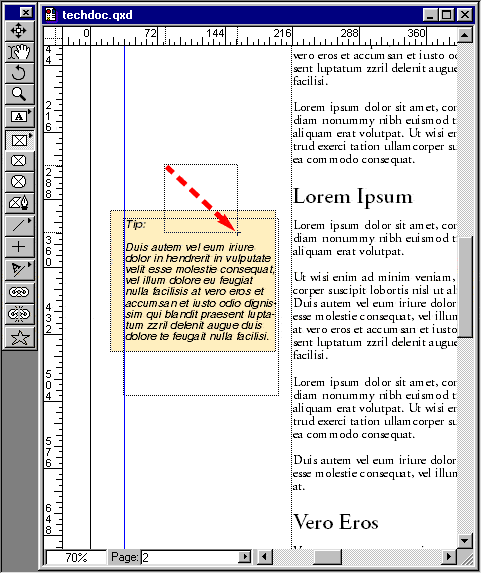 52. Click File > Get Picture and navigate to the folder containing the EPS files prepared in an earlier step.