Animation Porting Examples - No. 1C
Porting a QuickTime™ Movie To Jasc® Animation Shop™ 2.0 - Continued
6. Click "OK" to accept the change.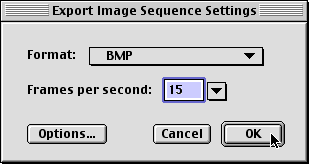 7. When you return to the dialog, click "Save".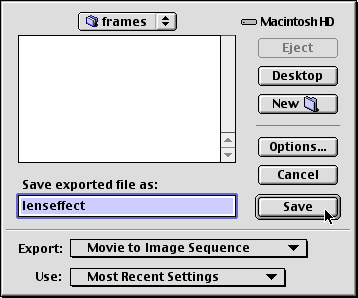 8. You will see a brief message.

9. Then you will see the image sequence in the folder you selected for output.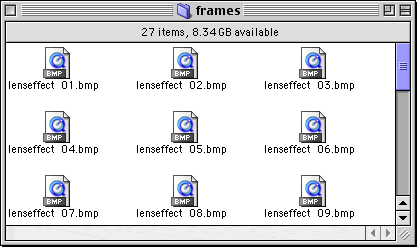 10. Start Animation Shop, then click File > Animation Wizard...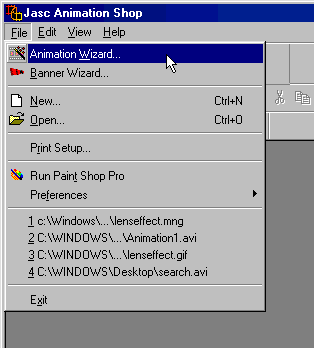 11. Follow the steps in the wizard dialogs. This first one says to make the animation the same size as the first image. Click "Next" to continue.
12. The next dialog lets you set the background color. When you move the mouse pointer over the color swatch it turns into an eyedropper (circled below). Click here.