Photo Retouching with Photoshop®
Levels Adjustment - Part 2B
4. In this next example. we will be making the opposite adjustment. The image is slightly underexposed...but not much. Please note that in the histogram, there are almost no pixels in the left side of the graph. Just like the previous example, add an Adjustment Layer to make the Levels Adjustment. Click Layer > New Adjustment Layer (or Layer > New > Adjustment Layer for older versions of Photoshop). Accept the default name it gives you and click the "OK" button.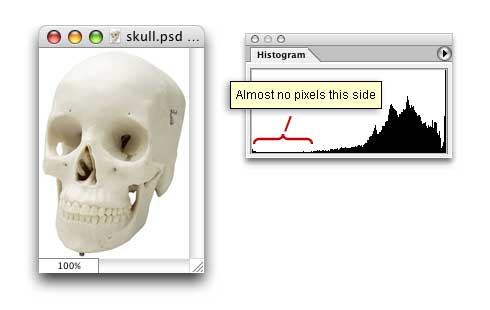 5. Below is a Flash Video showing you how to make the Levels adjustment. The small black triangle on the left side of the histogram is dragged towards the center of the graph. Like the previous example, when you drag the triangle to the right that the gray triangle in the center moves a proportional distance towards the right as well. After you have made the adjustment, click the "OK" button.
6. The result is an image with a little more contrast. As in the previous example, you can see the redistribution of pixels in the histogram.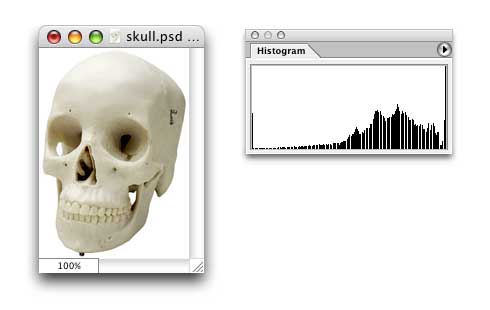 7. Below you can see the before and after shots of the image. The Photoshop Levels Adjustment adds just a little bit more contrast. You can see more detail in the lighter parts of the image than you could before the Levels Adjustment was made.