Using a PC MACLAN Network:
Part 3C
Mapping PC File Types To The Mac®...Continued
6. Next, open the PC MACLAN File Server window on the PC and click the "File Extension Mapping" button.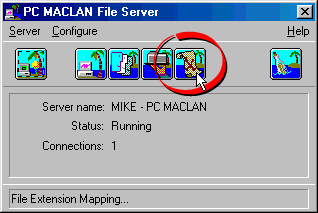 7. Click "New" to add a new extension.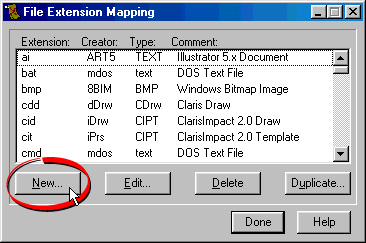 8. In the dialog, enter the PC file extension along with the Macintosh® file type and creator codes obtained in a previous step. In the "Comment" box, you can enter a description of the file type. In this case, we can enter "Adobe InDesign Document". Click "OK" when done.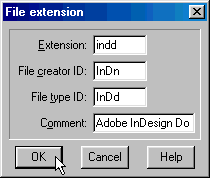 9. Next, using the Finder on the Macintosh, navigate to a folder on the PC's hard drive that contains an InDesign® document. You will now see the InDesign icon. You can copy the file to the Macintosh or edit it on the PC's drive. When double-clicked, it will automatically launch InDesign.