Porting Fonts Across Platforms:
Number 9C
Porting PC TrueType® Fonts To The Mac® With Mac TransType
Click here for more on working with TransType
Click here for legal note on fictitious font name used in this tutorial
6. The legend panel summary indicates that we have manually specified the source encoding to "MS Windows® Symbol". This is correct.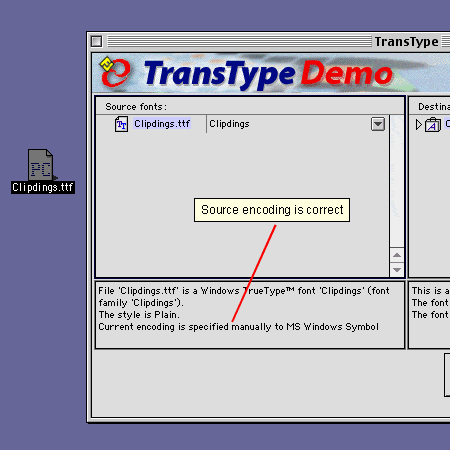 7. Next, we'll check the destination specifications. The Mac suitcase name and destination encoding is okay. The importance of getting the right encoding is mentioned here, and the importance of getting the right menu name is mentioned here. The font is now ready to convert.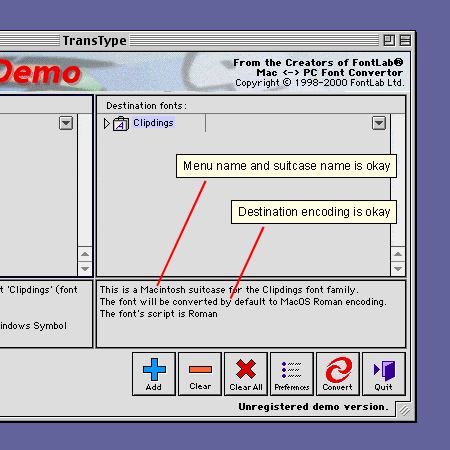 8. Simply click the "Convert" button to convert the font.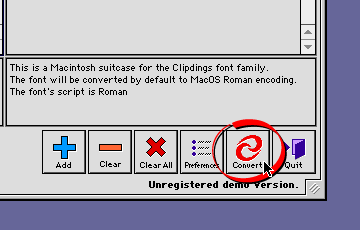 9. TransType will ask you to select a destination folder for the converted font. Navigate to the desired folder then press the "Select" button.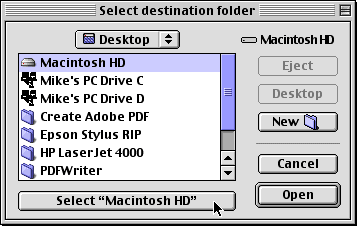 10. The converted font will appear on your drive. You can install it by copying it to the Fonts folder in the Macintosh® System folder.