Animation Porting Examples - No. 3B
Porting An AVI Movie To QuickTime™ Format With ImageReady™ - Continued
3. One of ImageReady's neat features is that when opening an AVI or QuickTime movie, you can select either a range of frames or the entire movie. In this case we'll open the movie from beginning to end.

4. You'll see a brief message.

5. Then you'll see the first frame in the document window.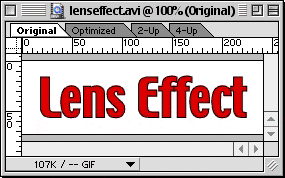 6. ImageReady will recreate each frame and its timing in the Animation Palette.

7. It will also create one layer for each frame.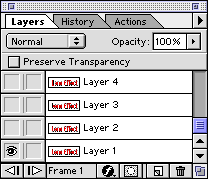 8. Simply click File > Export Original... to export the movie as a QuickTime file.