Quick Crop Marks For Adobe® InDesign® Layouts - Part Two
7. Click away to deselect everything.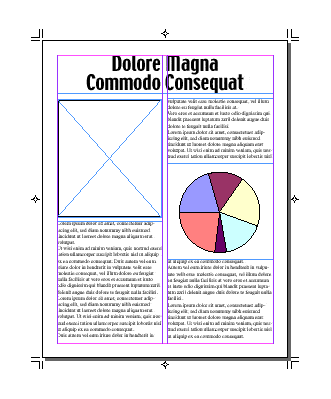 8. If this is to be a color-separated job, you need to tag all the page marks with the registration color. This will ensure that the marks will print on every plate. Using the Direct Selection Tool, select the reg marks and tag each object with the registration color. The reg marks have strokes and a fill to tag with the color.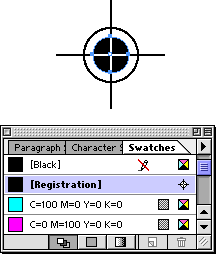 9. Shift-select all the crop marks together, then tag the stroke with the registration color.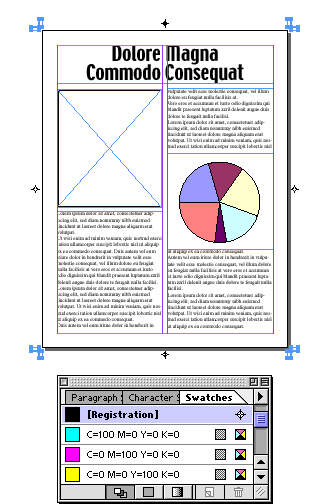 10. That pretty much does it. Remember that in this case the page marks lie outside the page border and will only print on a large enough image area. You can copy everything and paste it on a larger page or you can save the page as an EPS file to hand off to a service provider. In this case I clicked File > Export again only this time I chose EPS from the available formats because I wanted PostScript® Level 2 output (InDesign only exports a Level 3 PDF). In the "Export" dialog you must enter a bleed amount to extend the EPS area out far enough beyond the page boundary in order to include the page marks. I entered 6 picas in the dialog (circled below).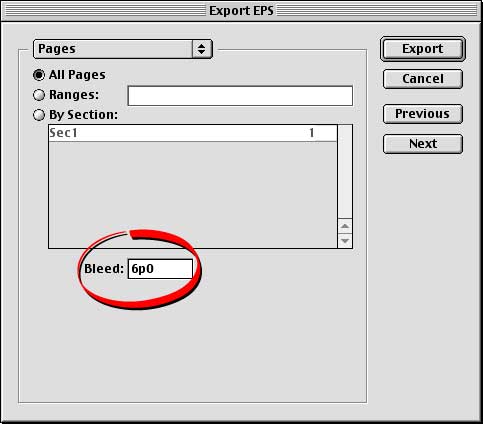 11. Shown below is the exported EPS file loaded in Illustrator. You can see the page marks outside the defined page edge.