Canvas 6™ Technical Manual Project
Part 3B - Build The Document
Return To Technical Manual Project Index
10. Position the text flow pointer inside the second column of page two and click once.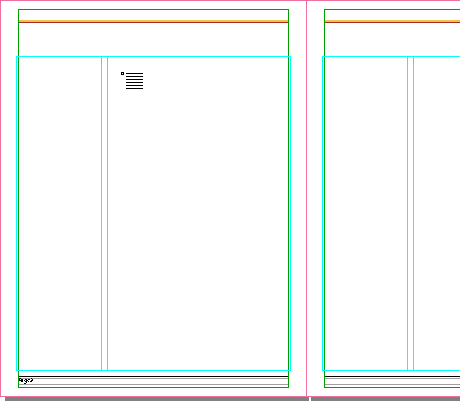 11. Canvas creates a second text object that is linked to the first. There is still more text than will fit in the text object. The pointer has changed back into the Selection tool pointer so you can continue flowing text into new text objects.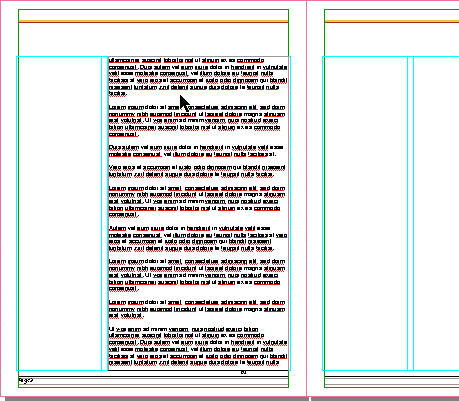 12. Again, click the text overset indicator at the bottom of the text object.When the pointer changes into the text flow pointer, position it over the second column on page three and click once.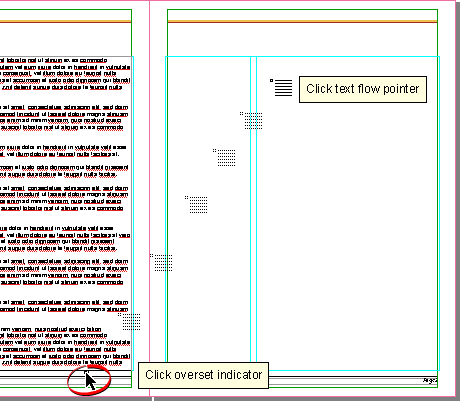 13. Canvas creates an additional text object that is part of the linked text flow. By now, you can see the advantage in setting up the column guides. They control the placement of the text objects so they will be created in the exact same position on each page.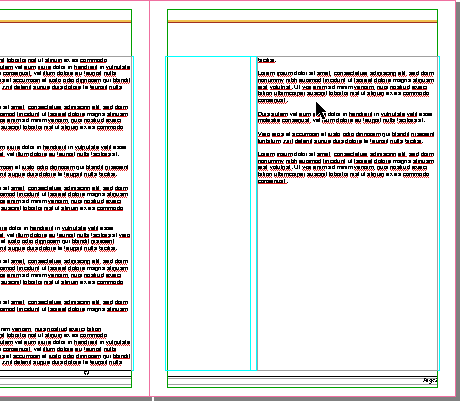 14. Select the Text tool

and click once in a text object on any page containing text that is part of the linked text flow. In this case we are on page one. We want to format all the text at once. Click Edit > Select All to select all the text in the linked text flow. The text will appear highlighted.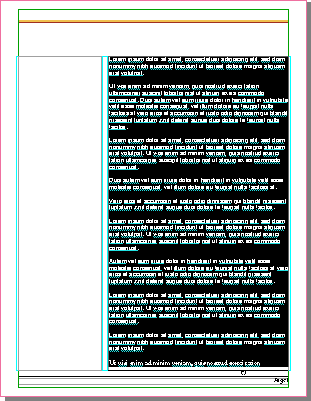 15. Bring up the Type palette and change the font to 14 point AGaramond (below left). Click the "Paragraph" tab and choose Leading line spacing of "Points" at 14 points per line (below right).
16. Alternately, click Layout > Display > Show Text Ruler and use the Text Ruler to format the type. Use whichever method you want.



| | | |
| --- | --- | --- |
| | | Tip: A good rule of thumb is to set the leading to the same number of points as the point size of the type. In this case we have a 14 point typeface with 14 points of leading. |

17. All the the body text will be formatted to 14 point AGaramond with 14 points of leading.